Gold Award Winner of The Hong Kong ICT Awards 2021:
Smart People (Smart Education and Learning)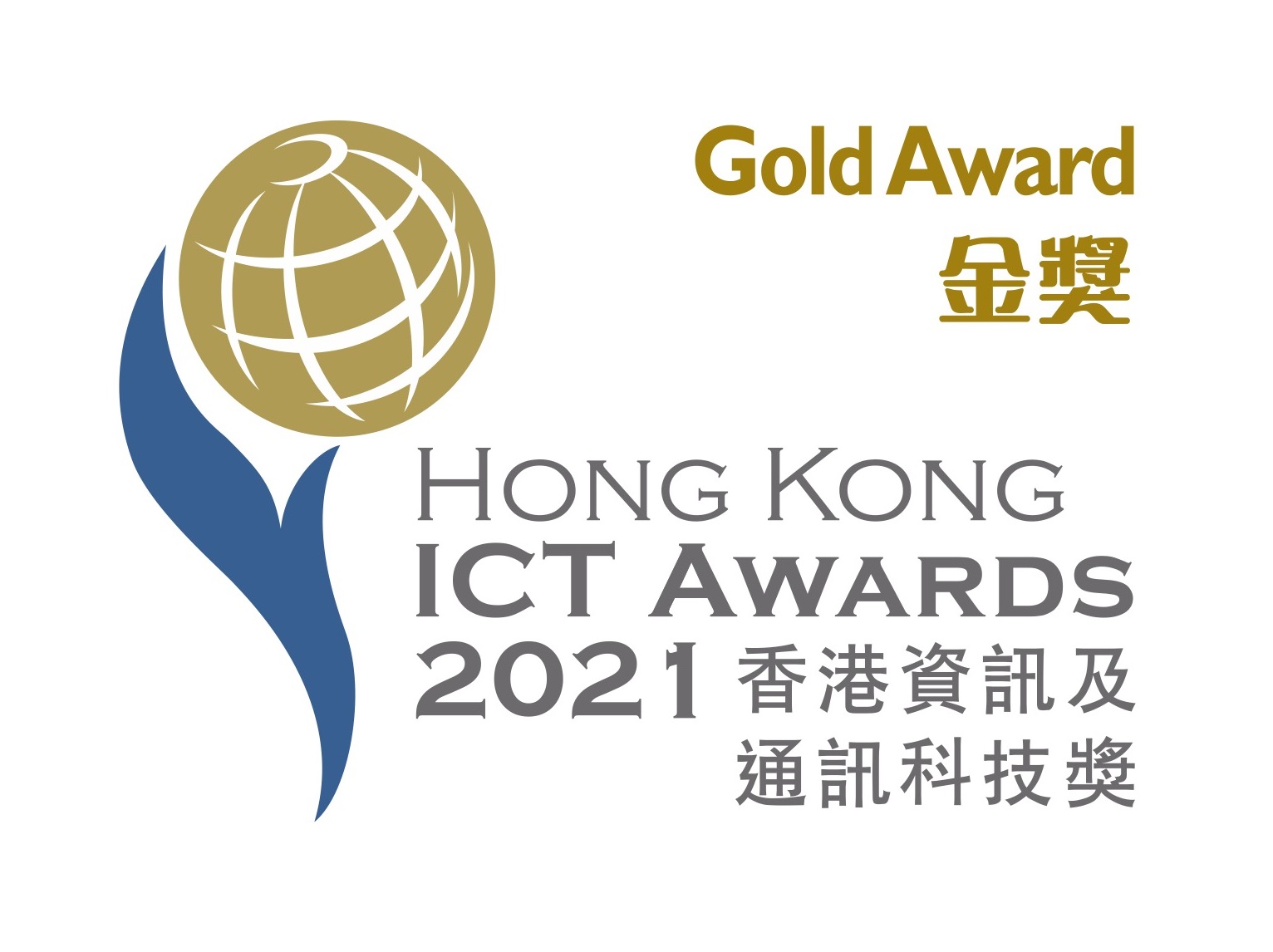 CUHK Jockey Club AI for the Future Project ("The Project") is honoured to receive the Gold Award of The Hong Kong ICT Awards 2021: Smart People Award (Smart Education and Learning), organized by The Hong Kong Council of Social Service and steered by the Office of the Government Chief Information Officer. The Hong Kong ICT Awards aims at recognising and promoting outstanding information and communications technology (ICT) inventions and applications, thereby encouraging innovation and excellence among Hong Kong's ICT talents and enterprises in their constant pursuit of creative and better solutions to meet business and social needs. Among the eight categories, the Smart People Award covers smart inclusion, smart ageing, and smart education and learning. We would continue to promote AI education in Hong Kong and nurture our next generation as smart citizen.
Professor YAM Yeung, the Principal Investigator of the Project, delivered a thank you speech at the Smart People Award Presentation Ceremony on 29 November 2021. Being able to stand out among the top contestants in the fields of academia, business and technology are definitely a great support and trust from the society to the Project. Professor YAM would like to thank the instigator and the organizer, as well as the accreditation of the judge panels. This award recognizes the efforts of the Chinese University of Hong Kong and the Project's professors, team colleagues and secondary school teachers to promote the application of Information Technology education to people of different ages, social and economic backgrounds in the past two years. We look forward to continuing to work closely with all walks of life to exert synergies, gain insight into the future, and embrace this AI era.
Media Coverage