Words from Principal Investigator Professor Yeung YAM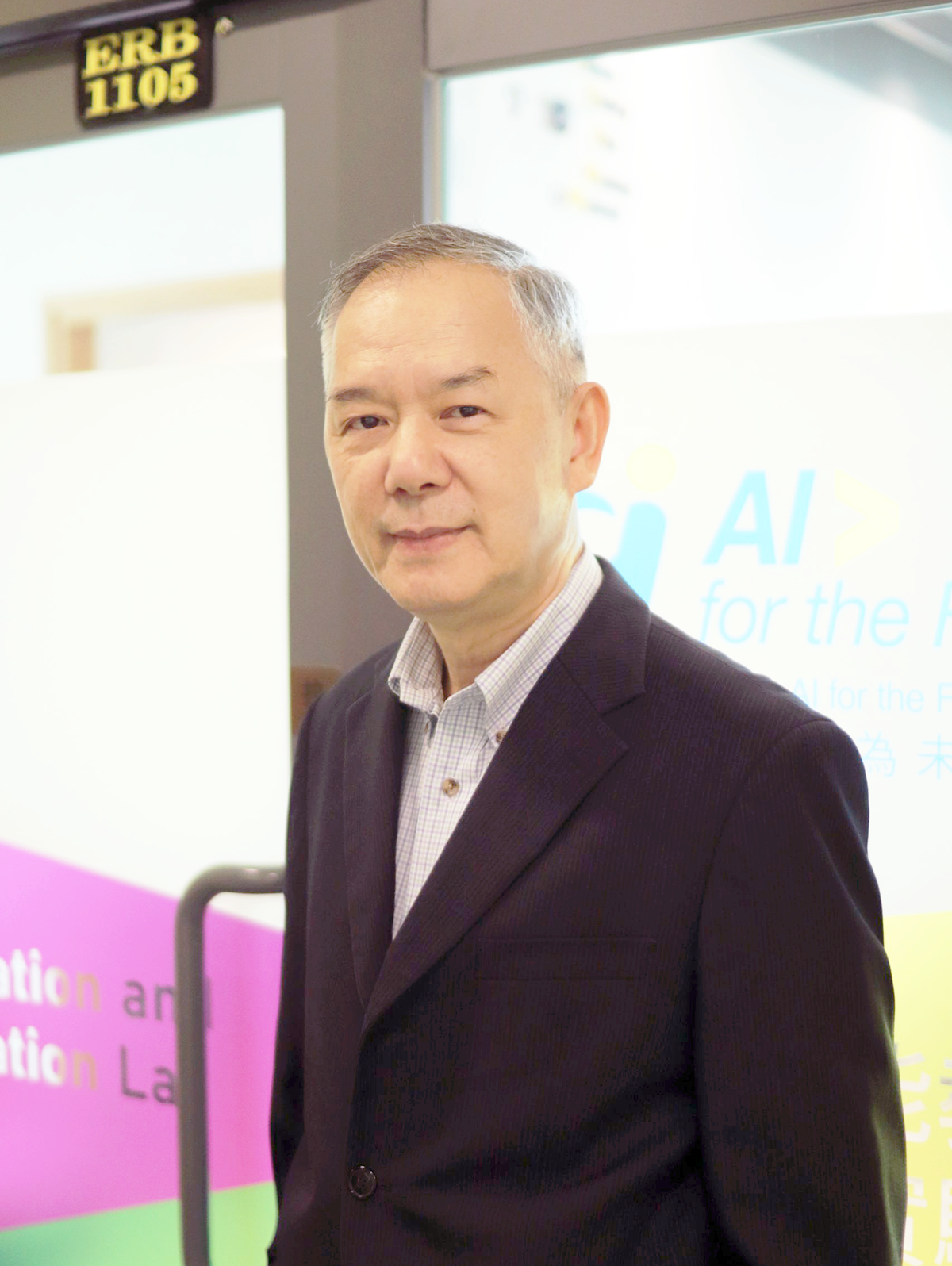 In the digital age of the 21st century, technology is radically changing our society. Among them, artificial intelligence technologies such as recommendation engines, customer services robots and big data analysis have been infusing into our lives. Innovative thinking is becoming an essential element in improving competitiveness, while it is important to nurture talents before innovation. Under generous funding from The Hong Kong Jockey Club Charities Trust, the Faculties of Engineering and Education of The Chinese University of Hong Kong spearheaded a three-year AI education project entitled "CUHK Jockey Club AI for the Future Project". As one of the pioneers under the AI trend, we aim to foster the development of AI education ecosystem by establishing the first junior secondary AI Curriculum in Hong Kong.

We unprecedentedly adopted a novel co-creation process for our AI Curriculum. Since the Project inception in August 2019, we have worked in close collaboration with 6 selected pioneering secondary schools to co-create our AI Curriculum and practice pilot teaching. Refinement and textbook compile work are under the pipeline. We have also established the AI Education and Exploration Lab at CUHK campus which will be opened for schools and public visit to experience AI.

It was our pleasure to have solicited great support from our pioneering schools in past one year. I would like to express my heartfelt gratitude to them for their continuous advice and efforts on Curriculum co-design and refinement work under the severe COVID-19 pandemic. It is also encouraging to know that despite the challenges and difficulties encountered, the overall co-creation process was still an enjoyable and rewarding experience for pioneering schools teachers. We strongly uphold the belief of "train-the-trainer" as we believe that only good trainers can deliver difficult AI concepts to students in an easy and lively way.

The impacts of AI will be wide and deep. Some even believe that AI will bring the 4th Industrial Revolution to the world. Hence, equipping the younger generations with AI knowledge and correct applications of which is very important and urgent. Upholding this goal and target, the Project Team, together with participating schools and teachers will continue our efforts to promote the AI Curriculum to prepare the young generations in getting ready for and creating the AI era.
Co-creating Curriculum with 6 Local Secondary Schools Offering AI Trainings to Teachers
We have worked in close collaboration with 6 selected pioneering secondary schools, through a co-creation process that leads to the design, development and deployment of a junior secondary AI curriculum. This process has produced the first-ever comprehensive AI curriculum in Hong Kong, comprising 12 chapters and 55 modules organized under the pedagogical framework of Awareness, Knowledge, Interactions, Empowerment and Ethics and Impact.

We also organize ranges of trainings, workshops, sharing sessions, open classes, etc, to enhance teachers' knowledge and understanding in AI. Those activities also provide participating teachers an opportunity to share views and experiences in AI education with each other.
Inspiring Next Generation to Make Discoveries in Machine Era
Particular emphasis is given to AI Ethics and Future of Work throughout our Curriculum for young students to acquire early the important perspectives relating to ethical use of AI technologies, as well as to guarding themselves against misuse of AI technologies.


Disclaimer: The videos / photos were filmed in due observance of strict personal and environmental hygiene to prevent transmission of COVID-19. Persons involved in the filming process worn a surgical mask and maintained social distance from the others at all times, only except an individual interviewee having his/her own shooting scene. The shooting scenes with a group of people without surgical masks were taken before the COVID-19 pandemic.