Learning & Teaching Expo 2021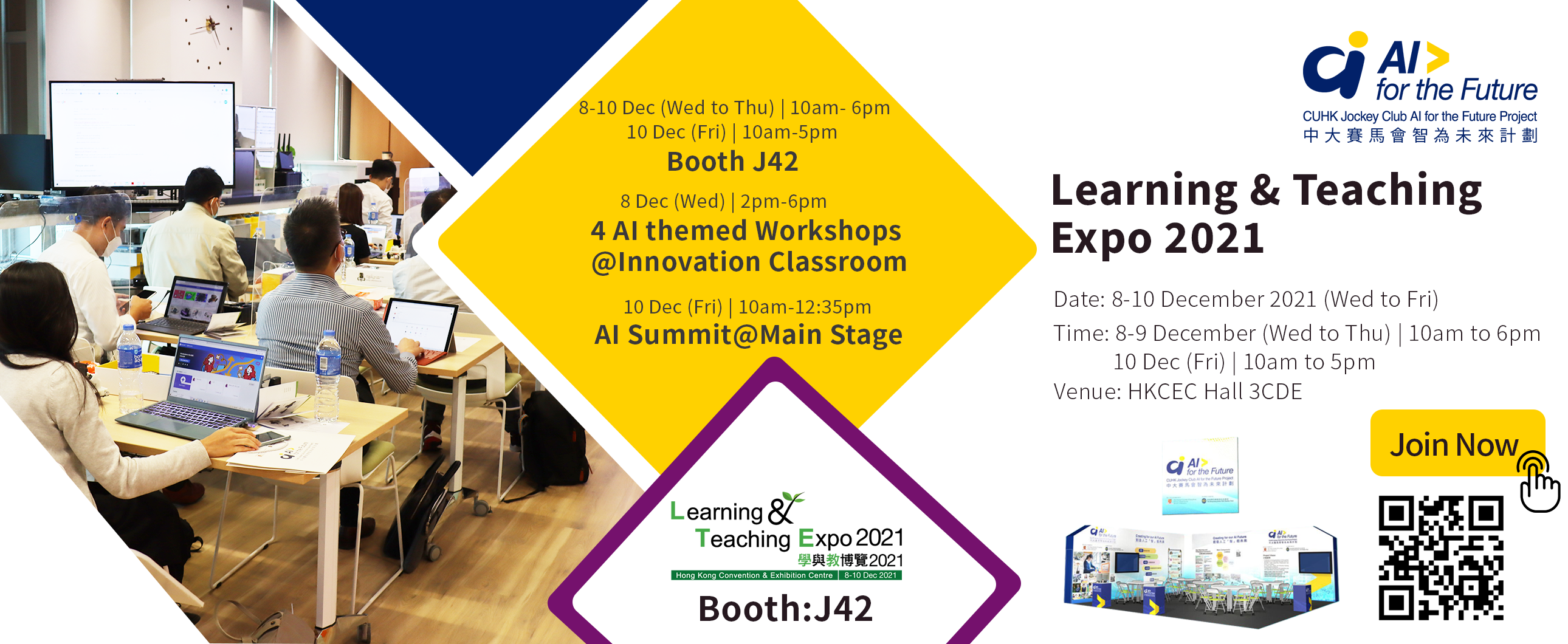 The Project will have a booth exhibition in upcoming Learning & Teaching Expo 2021, where the Project will showcase the AI curriculum for junior secondary students in Hong Kong co-created by CUHK and 6 local secondary schools, as well as AI demonstrations developed by CUHK research team. Visitors can learn more about the Project vision, curriculum design and school support that the Project offers. They can also experience AI onsite. Details of our booth as follows:
Booth
J42
Date
8-10 December 2021 (Wed to Fri)
Time
8-9 December (Wed to Thu) | 10am to 6pm
10 December (Fri) | 10am to 5pm
Venue
Hall 3CDE, The Hong Kong Convention and Exhibition Centre
Exhibits

"Artificial Intelligence Curriculum for Junior Secondary Students in Hong Kong - Teaching and Learning Pack"
CUHK-JC iCar
AI demonstrations developed by CUHK
Winning prototypes of Secondary School Think and Create Competition 2021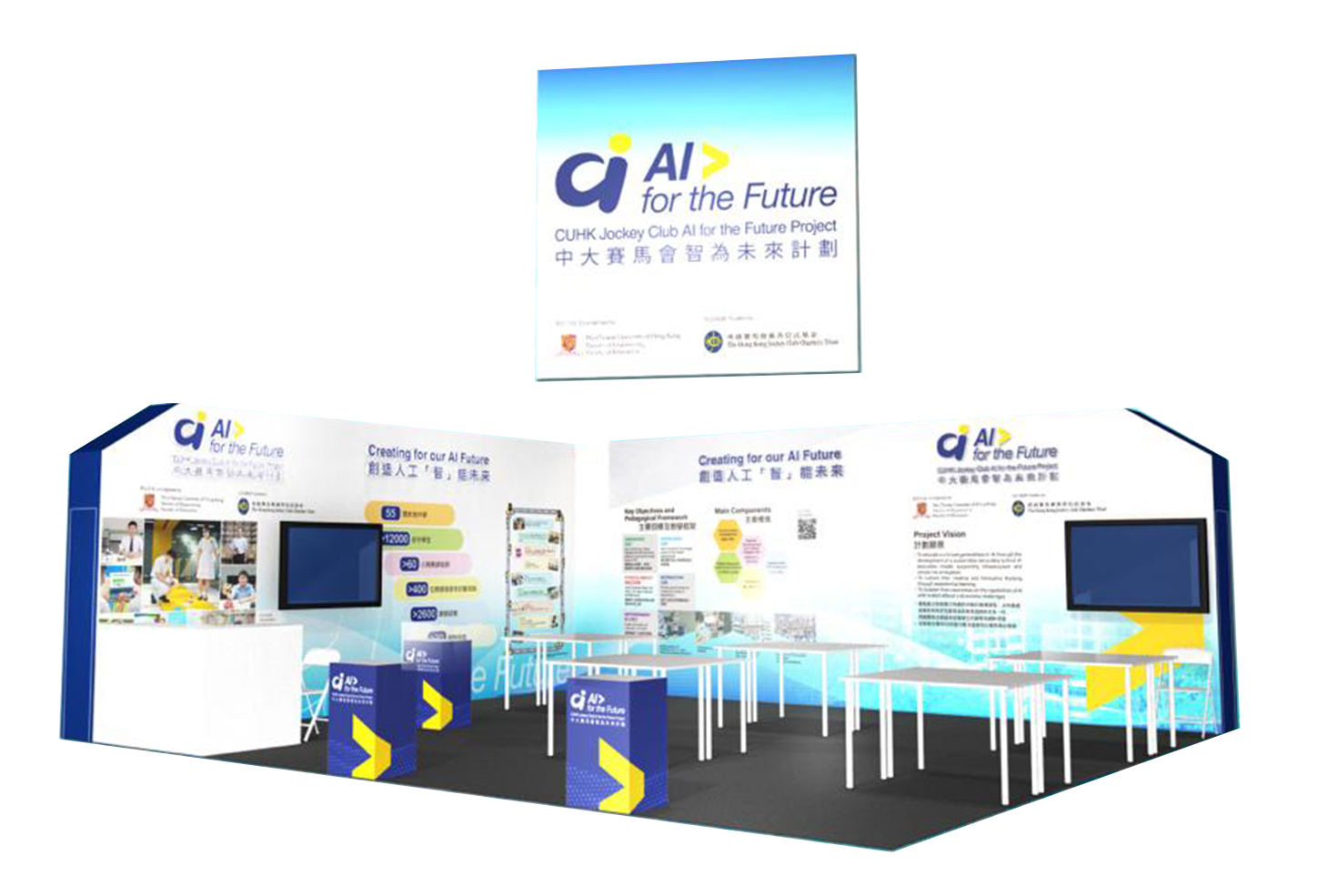 The rapid development of AI is fundamentally changing the way we live, study and work. Emerging and innovative AI applications are becoming more and more popular and have a significant impact on our society and future generations. The CUHK Jockey Club AI for the Future Project will share AI powerful capabilities, current applications, prospects and concerns of using AI with international AI experts and senior educators in Hong Kong. AI has great potential, and educators need to inspire the younger generation using AI in an ethical way to solve the difficulties faced by human beings, so as to make the world a better place.
AI Summit Details
Date: 10 December 2021 (Fri)
Time: 10am to 12:35pm
Venue: HALL 3CDE, Hong Kong Convention and Exhibition Centre (Learning & Teaching Expo 2021)
Measures for Health and Hygiene
To prevent transmission of COVID-19, Learning and Teaching Expo is taking stringent measures to maintain the highest standards of health and hygiene at all times, in line with the Government of the Hong Kong Special Administrative Region's social distancing measures. For more details on the measures, please visit
https://www.ltexpo.com.hk/LTE/stringent-measures-for-health-and-hygiene/
.