Recruitment of Affiliate Schools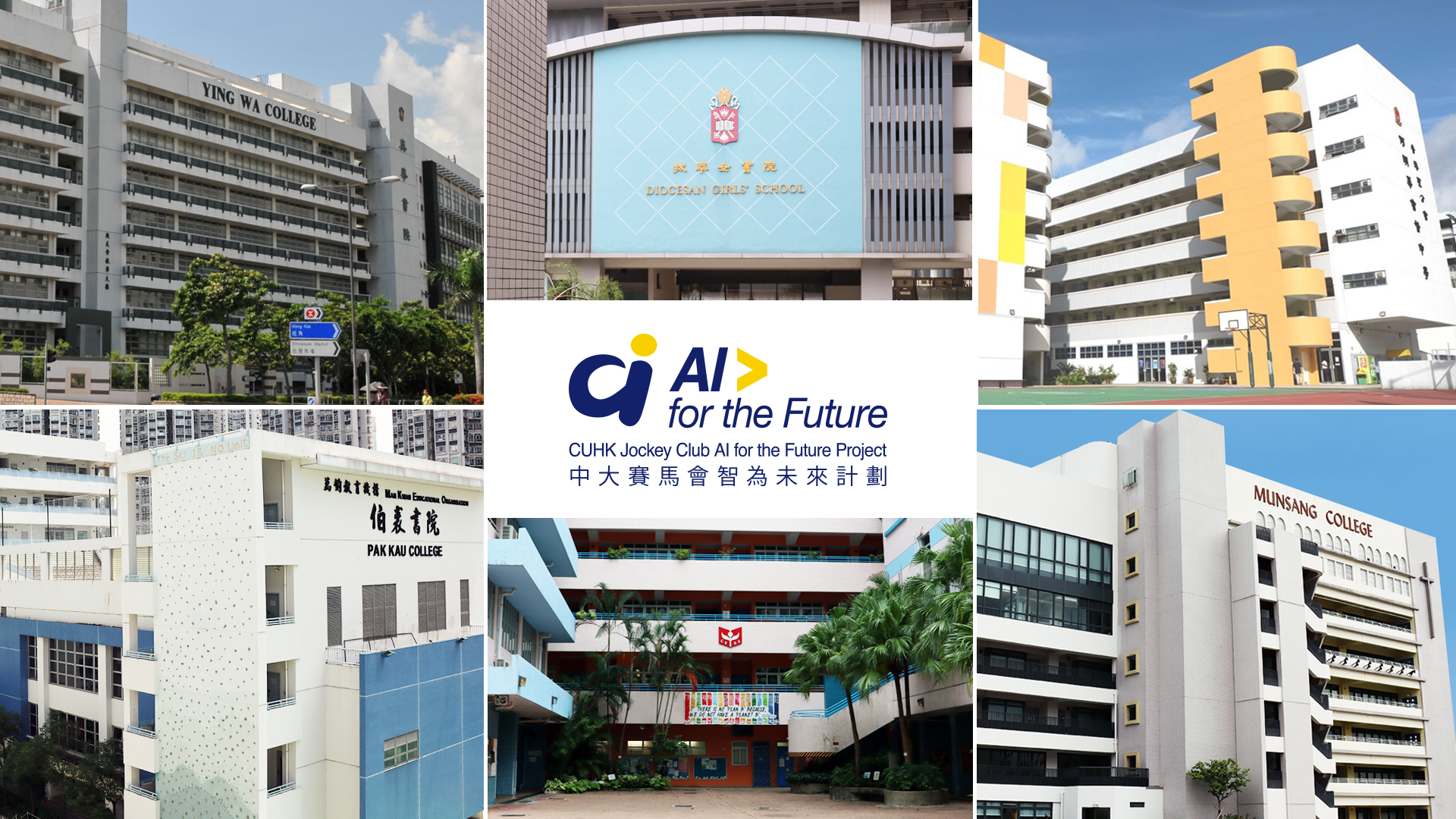 AI Education Development with Affiliate Schools
AI education has become an important agenda for the global education community. The Project's objective is to create a new AI curriculum, a sustainable AI education model, with relevant supporting infrastructure to establish a conducive ecosystem in AI education for Hong Kong's secondary schools. The project has been collaborating with 38 selected schools to undertake the AI curriculum and the pilot teaching is now in full swing. With a mission to further build up the capacity of local secondary schools in AI education, the Project will recruit 15 more Affiliate Schools for the academic year of 2021/2022 to provide support and assistance for more local schools that are interested in introducing AI education.
---
As an Affiliate School of This Project, Your School Will Receive the Comprehensive Teaching Support, including:
Provision of the selective chapters of Project's AI Curriculum;
Provision of the selected AI hardware toolkits;
Access right to e-Platform developed by the Project for the selective chapters;
Priority to join our teacher training workshops.
Roles and Responsibilities of Affiliate Schools and Teachers
Be strongly supported by the principal and senior management for participating in the Project;
Be able to assign one or more Computer Literacy (CL) /Information and Communications Technology (ICT) subject teachers to voluntarily attend teacher briefing, training classes and workshops on using the AI curriculum and learning materials;
Have a strong track-record in implementing CL/ICT curriculum;
Be equipped with a dedicated computer room and basic infrastructure, tools, and equipment for the successful delivery of AI education;
Be able to provide yearly teaching survey and attend evaluation interview.